Professional Website Designing Company in Ghaziabad
Every business requires an attractive website at best price with good quality work and services. During the pandemic many people lost their jobs and have nothing to do, many offline businesses also shut down because they don't have enough money to run the business. We all notice this negative side of a pandemic but the thing we didn't notice is that the online business has tremendously grown. Grow your business with FutureGenApps a trusted Website Designing Company Ghaziabad that has a team of experienced web designers & developers in the Ghaziabad area.
After COVID-19 pandemic we learned that that nothing can affect the online business. So why are you still following the traditional way of doing business i.e. offline marketing? every businessman wants to grow and expand his business, why not just change the way of doing the business and switch to online business tactics, and build a website for your business.
Get Website Designing Services in Ghaziabad
To build a professional-looking website for your business you can contact FutureGenapps a professional Website Design Company in Delhi NCR or Web Designer in Ghaziabad, you can also call on this no.+91 7428623109 to discuss your business idea. FutureGenApps is the top website design company Ghaziabad.
Budget Friendly Website Maintenance Services in Ghaziabad
If you already have a website for your business, but looking for someone to maintain the website. Here is the good news we also offer professional website maintenance services in Ghaziabad at a very affordable cost as a part of website AMC (Annual Maintenance Cost). We are established as top website maintenance company in Ghaziabad, Delhi NCR, India. We have the Best website designer in Ghaziabad.
Expert Team of Web Designers & Developers in Ghaziabad, Delhi-NCR
Over the years, We have emerged as a best Website Design Company in Ghaziabad. We have a team of experts web designers and developers who will work closely with you to keep marketing trends in mind. We've made the decision to give your brand a fresh start and new heights of success. We'll make sure that not just the world wide web is aware of your presence, but that you're also the first name that potential customers think of when the opportunity arises. FurureGenApps is best web developer company in Ghaziabad.
Subscribe to our YouTube Channel & Get Updated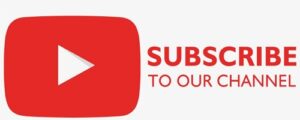 Top 10 Benefits of a Website to Grow Business – Watch our Video for details
Leverage services of Website Designing Company in Ghaziabad to Your Business Sales
With the advent of the digital era, It has been mandatory for business owners, organizations, factories to get designed a beautiful website to mark their online presence in the competitive world. The online marketplace growing quickly in India and abroad. if you are looking for a best web designing and web developing company in Ghaziabad and Best IT company in Ghaziabad then contact FutureGenApps (+91 7428623109)
Hence, the online market presence is not only to get sales or new leads, rather maintain your position in the competition. If you are looking for affordable website cost in India, We have crafted affordable website designing packages in Ghaziabad to fit into your budget.
FutureGenApps – Top Web Design Company Ghaziabad and best website company in Ghaziabad.
FutureGenApps is the best website designing company in Ghaziabad providing web designing and development services in Vaishali, Kaushambi, Indirapuram, Vasundhara, Noida, and Delhi NCR, India. We provide responsive website designing services in Ghaziabad with great quality and the best affordable prices according to the customer's budget. Our services include- hosting domain registration, website hosting services, eCommerce website design, website maintenance services in Noida and FutureGenApps also provide sevice for Ghaziabad Website design.

Experienced Team of Website Designers in Ghaziabad
We a team of website designers in Ghaziabad Uttar Pradesh who are proficient enough with the latest web designing trends in the market to make a website that boosts customer sales and business. We help our customers starting from understanding their requirements, making a plan for the website, deciding the structure of the website, set a budget, and deliver within a given time frame.
During the Web designing and web development phase we do consider customer top keywords and add embed them in the web pages – content, images, alt tags, and meta tags. FutureGenApps is also providing Ecommerce Website Development Services.
Your Website is like a Showroom – Let's understand How?
We think that your Website is like a showroom where new visitors come, view the list of products displayed, discuss with the office manager for a particular product or service, or the manager himself ask them for any assistance:
What are you looking for Sir? May I help you, please? etc, etc…
So, this increases their chances of a sale. This is because of the design and standard, behavior maintained in the showroom. Finally, they become their customer, so it's the showroom decorated with products, look and feel and how employees behave. They keep customers happy, feel better, and ask for assistance.
Think of the website as a showroom, the concept of a website is important for both owner and customer. Your website should be designed to keep the target audience in mind but relevant content, keywords, and images, videos, etc.

As compared to our competitors we are providing the best quality web designing services in Ghaziabad, Uttar Pradesh, India at a very low-cost website design in Ghaziabad. People also search in Google writing Gaziabad Website Design Company where the word Gaziabad represents the Ghaziabad city and the correct name is Ghaziabad.
If you already have a website – Let's give your website a new Look to attract customers.
Our Mission for Web Design Ghaziabad
Our mission is to make every business go online and become part of the new digital India campaign. Let's be part of it and promote your business online. We are also serving one of the best Web Designing Company in Faridabad. Our Website Design Cost in Ghaziabad starting from Rs. 4500 with a FREE logo for the static website and exact cost as per the client requirements. Our mission is to digitize every business at an affordable cost.
Our Website Designing Services include?
Free Website Designing Consultation

Complete Website Design

Mobile Responsive Website

Google SEO Friendly Website

Free Facebook, Google My Business, and Instagram pages

Free 1st year hosting & maintenance

24/7 Support

Free – Company/Brand Logo
Why FutureGenApps – Web Development Company Ghaziabad?
Before website designing, we first analyze the business and provide the best advice to the customer. We are a trusted website development company in Ghaziabad, assuring in maximize your business profits & growth. FutureGenApps deliver the best services and support to maintain long term relationship. Over the past years we have emerged as one of the best Digital Marketing company in Ghaziabad.
If you have any questions related to the following:
How to set up a website?

What are the benefits of a website for business?

What does a mobile responsive website mean?

Best Web Designing Company in Ghaziabad?

What is the cost of website designing in Ghaziabad?

Looking for a free consultation?
Our Service areas in Ghaziabad
We are providing website designing & development services across whole Ghaziabad area which include:
Sanjay Nagar

Kavi Nagar

Shastri Nagar

Raj Nagar Extension

Patel Nagar

Pratap Vihar

Chander Nagar

Sidarth Vihar

Daulatpura

Ispat Nagar

Bulandshahr Road Industrial Area, Ghaziabad
Grow your Business Top Website Designing Company in Ghaziabad
What are you waiting for? Go online and expand your business before your competitor does this.
Please drop us an email at – [email protected], our team will get in touch with you and try to answer your queries. Contact us if you are looking to develop any type of web application, news portal, hosting services, static website design in Ghaziabad, eCommerce website design in Ghaziabad, dynamic website design in Ghaziabad, or custom web development in Ghaziabad. Being an IT company in Ghaziabad, we are helping businesses grow with the use of technology.
Email – [email protected] or WhatsApp/Call us anytime on: +917428623109