Mobile Apps Development Company in Delhi-NCR, India
The world is rapidly migrating its business websites into Mobile Apps fulfilling customer requirements in this digital world. You too have to take advantage of Mobile Apps to your growing business, generate more sales, revenue and engage with customers. For example, If you are running a Grocery Shop and not having an Android App in India then you might be missing the potential customers because most of us prefer to shop online rather than visiting nearby stores. Secondly, Mobile Apps help to maintain a relationship with the customer to keep them updated with the latest offers like Diwali offers, New Year Offers, etc. FutureGenApps is a professional Mobile Apps Development Company in Delhi-NCR, India offering android app development services at affordable prices.
We help your IDEA into reality. The mobile app helps startups to build their identity and outreach with potential customers. Let's learn more about Mobile Apps and their benefits to grow business.
Subscribe our YouTube Channel & Get Updated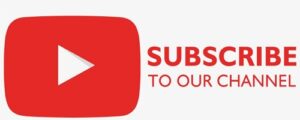 What is a Mobile App?
Mobile App or Application is a software application designed and developed to run on different mobile devices or other electronic devices (Tablets, etc). It usually assists the users to connect with the community across the world.
Initially, mobile apps were developed by mobile development companies to provide basic mobile features/functionalities – SMS, Camera, Call Logs, Image Gallery, GPS, etc. But, now the demand for mobile has increased from every business – Grocery Apps, Online Food Ordering App, Laundry App, etc.
Top Mobile Apps Development Platforms
There are three types of platform used to build Mobile Applications:
#1. Cross-Platform Mobile Application
A cross-platform mobile application can be written in many different programming framework languages but they observe into a native application running directly on the operating system of the device.
#2. Native Mobile Application Native mobile application is a programming framework provided a great way to guarantee your users reliable data protection that directly running on the operating system of the device like iOS and Android.
#3. Hybrid Mobile Application Hybrid Mobile Application is designed and developed with the primary web technologies such as JavaScript, CSS, and HTML. Hybrid Mobile application work on a 'web container' which gives a browser runtime.
Most Common Uses of Mobile Apps
Mobile Applications have become universal in recent years because an application is used in managing operations such as:
| | | |
| --- | --- | --- |
| Cab/Taxi Booking App | Transferring Money | Online Shopping App |
| Ordering Food | Medical Health | Listening to Music |
| Job Portal App | Playing Games | Communication App |
| GPS Tracking | Online Learning App | Bus/Train Ticket Booking App |
Our similar Web Designing & Development Services in Delhi NCR
Best Mobile App Development Company in Delhi NCR
While developing the Mobile application for the organization it may give several benefits to the organizations such as:
Mobile Application assists you to connect directly with clients or customers.

Makes internal communication easier

Secure Data and Store easily

Develops your Brand Awareness across the world
Mobile Applications helps to Boost Sales Revenue across the world.
FutureGenApps is having a team of experienced Mobile App Developers in Delhi-NCR and known for its brand loyalty. We have delivered countless authentically designed, bugs-free, thoroughly tested mobile applications across the world.
FutureGenApps is also expertized in developing the best responsive website and provide download links that can easily open with one click. We build cross-platform mobile apps with the latest web technology of your choice.
Our Technical team is specialized in developing both (Android and iOS) platform applications. We have developed and deliver more than 50+ mobile applications across the world.
Why FutureGenApps for Mobile App Development Services in Delhi-NCR
We have expertized team of Developers

Secured and Safe Data Communication

24X7 Support & maintenance

Delivers Project on time

Economical Budgeting

Advanced App Development Profile

Profitable and Productive Applications
FutureGenApps delivers unique and intelligently designed apps that will stand out among the wide variety of apps presented on the Apple Store or Google Play.
Get in touch with a Top Mobile Apps Development Company in Delhi NCR, India.
Email – info@futuregenapps.com or WhatsApp/Call us anytime on: +917428623109