PHP Development Company in Delhi NCR
PHP is the most popular web development programming language among web developers. It is best suited for developing simple to enterprise-level websites. Due to its simplicity and rich set of features, PHP has become the first choice of web developers for developing any kind of web application. FutureGenApps is the best PHP Development Company in Delhi NCR, India. We are offering PHP development services across the globe.
Let's first understand the basics of PHP and MySQL concepts.
FuturegenApps like creating beautiful websites that generate revenue. PHP provides unrivaled development opportunities for delivering a complete digital experience that strengthens the brand-customer interaction and sharpens the competitive advantage. Our competent and experienced team of CMS and PHP specialists has been designing and delivering customized websites, apps, eCommerce stores, and portals that enable all types of organizations to scale quickly and remain future-proof.
Best PHP Development Company in Delhi NCR, India
Subscribe our YouTube Channel & Get Updated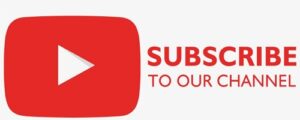 What is PHP?
PHP (Hypertext Preprocessor) is the main web engine behind the millions of dynamic websites in the world. it is an open-source web scripting language used to develop web applications. PHP was known as a Personal Home Page in earlier times. In Today's era, it is mainly known as a Hypertext Preprocessor.
Hypertext Preprocessor codes are mixed with HTML codes and can be used by various web frameworks. PHP is a powerful scripting language used to improve many Web applications and create dynamic web pages. The hypertext preprocessor was designed and developed by Rasmus Lerdorf in 1995. We are providing Custom PHP Web Development Services in Delhi NCR, India.
FutureGenApps has a team of expert PHP developers to build very powerful web applications. PHP programming is easy because of its clean syntax, speed, power, scalability and robust functionality.
Advantages of PHP
The following are the main advantages of using PHP for web development projects:
1. Easy to learn: PHP has a very easy and user-friendly syntax. Basically, it is based on C, C++ and easy to learn for a developer and programmer.
2. Secure: PHP has many layers of security to prevent the threat and other internet attacks.
3. Compatible with all the servers: PHP is compatible with nearly all servers used in today's era.
4. Free of cost: PHP is free to use and distribute included all the components because PHP is open-source.
5. Independent Platform: It is an independent platform can be run on all considerable operating system. No PHP application development is complete without the use of the MySQL database backend. MySQL is a widely used database backend in almost all dynamic websites and web portals. Let's understand the basics of the MySQL Database.
Hire the Reliable PHP Development Company in Delhi
MySQL is a Structured Query Language released in 1995. However, it can be used in a wide range of applications. MySQL runs effectively on all platforms including UNIX, LINUX, and Windows. It is used for adding, modifying, and removing information in the database. MySQL is also used by many popular web applications, including Facebook, Flickr, YouTube, and Twitter. MySQL is commonly found on Web servers because MySQL may include web pages that approach the information's from the database.
It freely available open-source Relational Database Management System (RDBMS) for all web application developers. We noticed that MySQL is quick processing, easy, and flexible for use. MySQL is the most important part of every open-source Hypertext pre-processor (PHP) application.
Web Designing & Development Services in Delhi NCR
Most Popular PHP & MySQL based Web Development Platforms:
Benefits of PHP and MySQL in Web Applications Development
1. Programming offers multilingual support and user-friendly.
2. Open Source, Easy and fast maintenance.
3. Wider support for other marketable databases like Sybase, Oracle.
4. Independent runs on Windows, Linux, and Unix.
5. Better performance reliability and greater scalability.
Why Choose FutureGenApps for PHP Development Services
Team of certified PHP developers

Complete Requirement Understanding Before starting Work

Experienced PHP developers

100 % Customer Satisfaction

Custom Development as per Client Needs

Meet Deadlines, Commitments

Dynamic websites

Mobile Responsive Websites
Get in touch with a professional PHP Development Company in Delhi NCR, India.
Email – info@futuregenapps.com or WhatsApp/Call us anytime on: +917428623109